When was the last time you saw a list of the best Linux games? Probably never. The Linux gaming scene improves every year, thanks to the Proton Compatibility Layer and game developers finally realizing the value of Linux. For starters, Proton translates Direct-X on Windows to Vulcan supported by Linux.
"But isn't it difficult to install games on Linux? " The answer is no. All you need to do to access supported titles is install Steam, activate SteamPlay, install a game, and start playing. In addition to playing on Steam, you can also install Steam Proton to launch non-Steam games. Here I said "supported titles". Because some of the more popular games work right away, but games with anti-cheat mechanics are still unplayable. With that said, let's start with this list of ten popular Windows games you can play on Linux.
Which Linux Distributions Are Best For Gaming?
Newbies often wonder which Linux distro is best for gaming. While there isn't a concrete answer to that, we have a list of the best Linux distros for gaming, so be sure to check it out.
If you want to know more about what's going on with the "Games on Linux" scene, be sure to check out our article on how to choose a Linux distro for gaming.
Best AAA Linux Games: Windows Games on Linux
1. GTA V
Surprised? With over 180,000 monthly active players and over 140 million copies sold, Yes, GTA V can run on Linux and is the second most popular game in the world after Minecraft.
Recent reports on the official ProtonDB site report very few crashes and lags. In fact, Linus Sebastian of Linus Tech Tips made a video on the Linux gaming scene where he played GTA V and compared the gameplay on Windows and Linux.
2. Shadow of the Tomb Raider
Shadow of the Tomb Raider was released in 2018 and is the sequel to Rise of the Tomb Raider (which is also available for Linux). It's one of the best AAA action-adventure titles you can play on Linux.
According to reports on ProtonDB, the game runs natively with no crashes or lag as long as the hardware is sufficient. Overall, running this "not-so-old" AAA title on Linux shows just how great Linux games have become.
3. Read Dead Redemption II
Released in 2018 by Rockstar Games, this game broke several records and generated more than $ 725 million in the first week. Everything from the story to the graphics are excellent.
According to reports on the ProtonDB website, Red Dead Redemption II has been rated Gold Standard, which means; it works almost flawlessly and requires minimal tweaking to get started.
4. The Witcher 3: Wild Hunt
Developed by CD Projekt Red, famous for its latest Cyberpunk 2077 title, The Witcher 3: Wild Hunt is beloved for its design, gameplay and visuals. Over 30 million copies of the Wicher 3 have been sold and it is also rated 10/10 on Steam.
If you're a fan of The Witcher 3, the good news is that it's out of the box on Linux, and very few people report minor frame drops here and there. Overall, this is definitely one of the best games to play on Linux.
5. Watch dogs 2
Released in 2016 by Ubisoft, Watch Dogs 2 is the sequel to OG Watch Dogs, released in 2014. The open world, characters and overall gameplay are fantastic. Ubisoft sold over 10 million copies of the game in March 2020.
If you are someone who likes the concept of "hacking" stuff around you, you will love this game. Watch Dogs 2 is rated Gold on ProtonDB with minimal problems with connection and stability of Uplay.
6. Mortal Kombat 11
Mortal Kombat 11 is the latest fighting title from NetherRealm Studios, the 11th edition in the Mortal Kombat series. Everything is great, from the visuals to the storyline.
If you are a Mortal Kombat fan or looking for a spellbinding fighting game, look no further. Mortal Kombat 11 is rated Gold on ProtonDB, and most reports mention little to no issues.
7. Cyberpunk 2077
Yes, you read that right. Cyberpunk 2077 is one of the most publicized and graphic games of 2020. Although the developers of CD Projekt Red have received a lot of criticism for releasing a half-baked game, it has improved a lot over the past few years. updates.
The game is rated Silver. A few reports state that the game is unplayable while others suggest that the game is working but the frame rates are low compared to Windows. Either way, we definitely see performance improving with future updates to Proton.
8. Hitman 2
If you like stealth video games, Hitman 2 is one of the games to try. Released not too long ago in 2018, it is the sequel to Hitman 2016 (which you can also play on Linux) and has received a lot of positive feedback (9/10 on Steam) from the gaming community. .
The game is rated Platinum on the Proton website, with a few users reporting screen windowing issues on the latest version 6.3.2.
9. Resident Evil 2
Released in 2019, Resident Evil 2 is the remake of Resident Evil 2 from 1998. As the name suggests, it is a survival game set in a post-apocalyptic scene in Raccoon City where people have been hanging out. transformed into zombies due to the T virus developed by Umbrella Corp.
The game is rated Platinum on Proton with a few users reporting minor bugs. Overall, this is definitely one of the best recent games to play if you are into horror games.
10. The Assassin's Creed series
Most people, including me, grew up with Assassin's Creed. Created by Ubisoft, the first Assassin's Creed title named "Assassin's Creed" was released in 2007. The studio has released twelve main Assassin's games so far and numerous sub-releases, the latest being Assassin's Creed Valhalla.
Assassin's Creed is an infiltration adventure game inspired by the Prince of Persia series. Here is the list of Assassin's Creed games that you can play on Linux with their ratings. To test things out, I installed Ubisoft Connect on Linux using Lutris and installed Assassin's Creed II which I got for free. I was quite surprised at how it performed on my 8th gen Intel 8250U machine with integrated UHD 620 graphics.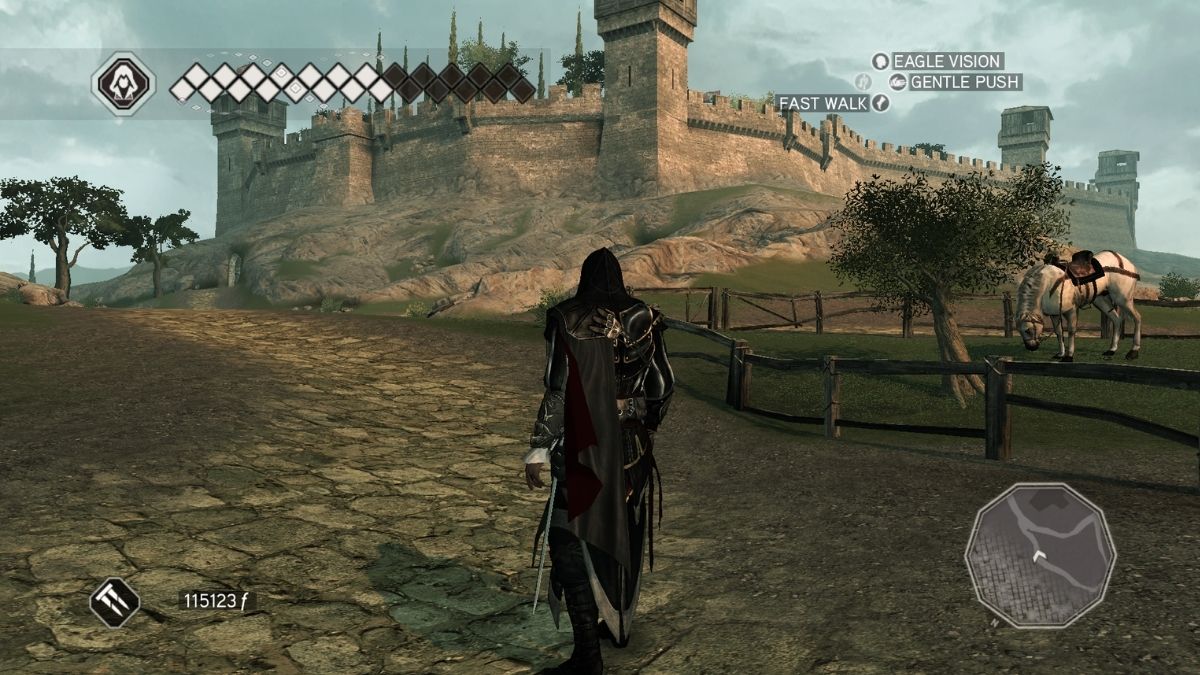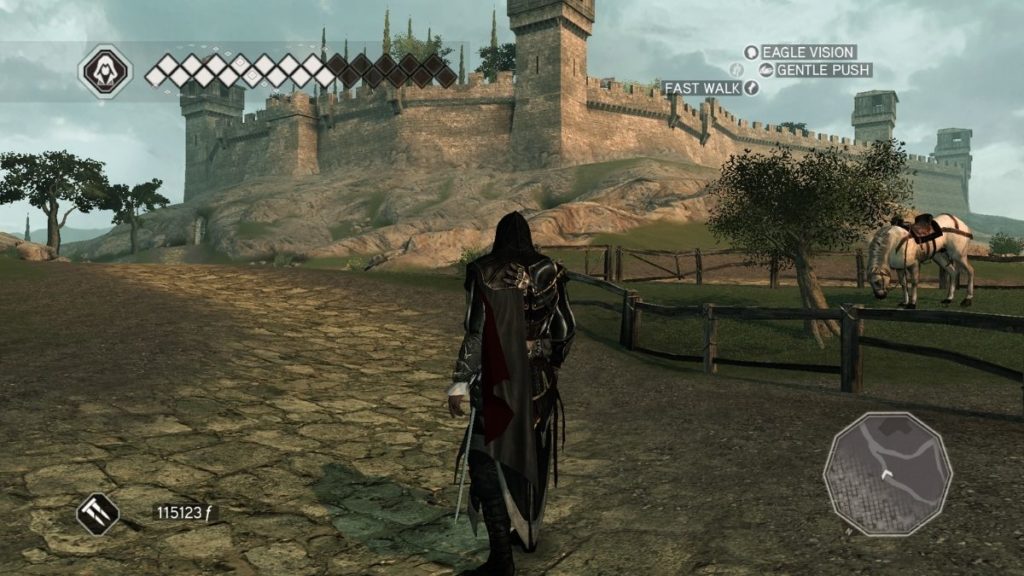 | Title | Evaluation |
| --- | --- |
| Assassin's Creed (2007) | Gold |
| Assassin's creed 2 | Money |
| Assassin's Creed: Brotherhood | Money |
| Assassin's Creed Revelations | Gold |
| Assassin's Creed III | Gold |
| Assassin's Creed IV: Black Flag | Gold |
| Assassin's Creed Rogue | Money |
| Assassin's Creed: Unity | Gold |
| Assassin's Creed Syndicate | Gold |
| Assassin's Creed Liberation | Money |
| Origins of Assassin's Creed | Gold |
| Assassin's Creed Odyssey | Gold |
| Assassin's Creed III remastered | Money |
Wrap
The games we've covered in this article are just the tip of the proverbial iceberg. If you want to play your favorite games, chances are they are available on Linux. To see a list of all games available on Linux, visit the ProtonDB official website.
Gaming on Linux has come a long way in recent years, and slowly but surely it will only get better. What do you think about this? Let us know.